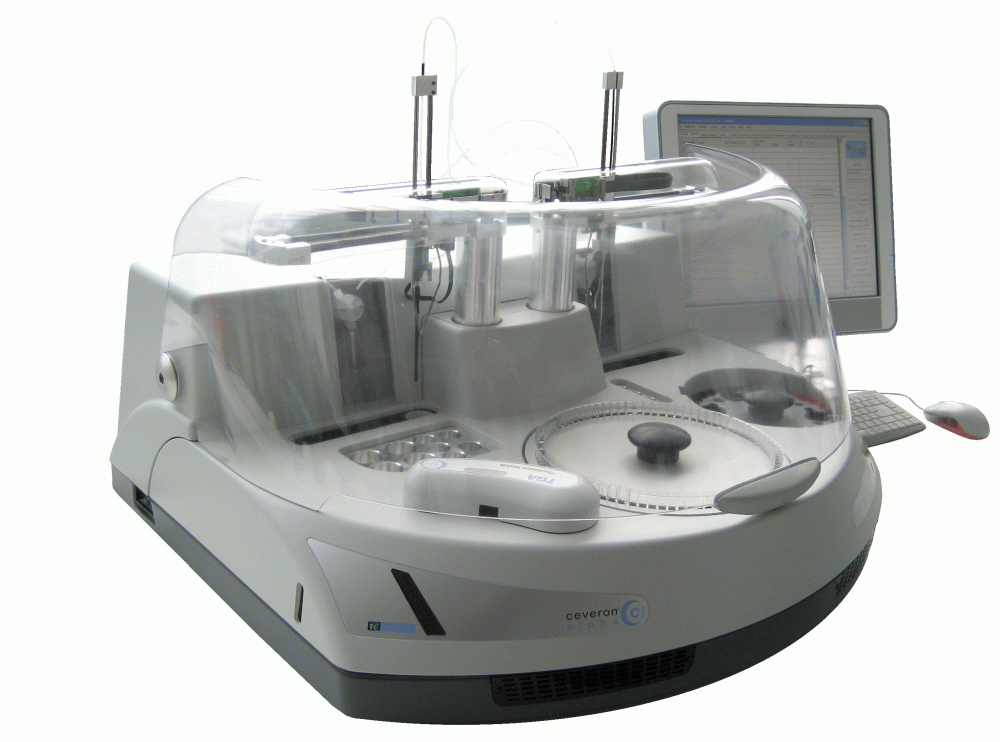 Ceveron Alpha: Multi-purpose Instrument with Automated & Standardized Thrombin Generation
Ceveron Alpha from Technoclone is a dynamic coagualtion analyzer equiped with a fluorometer utilized in our automated thrombin generation assay. Ceveron alpha can combine clotting analysis, turbidimetric, chromogenic and fluorogenic (TGA) measurements at the same time, from the same sample. Ceveron Alpha is the perfect choice for research laboratories and good solution for diagnostic laboratories with low to medium sample throughput.

Small footprint – compact and quite
Fluorescent measurements possible (TGA)
Chromogenic, clotting and turbidimetric tests possible
Almost unlimited amount of programmable applications
Information leaflet
Reasons to analyze TGA – presented by the experts from Technoclone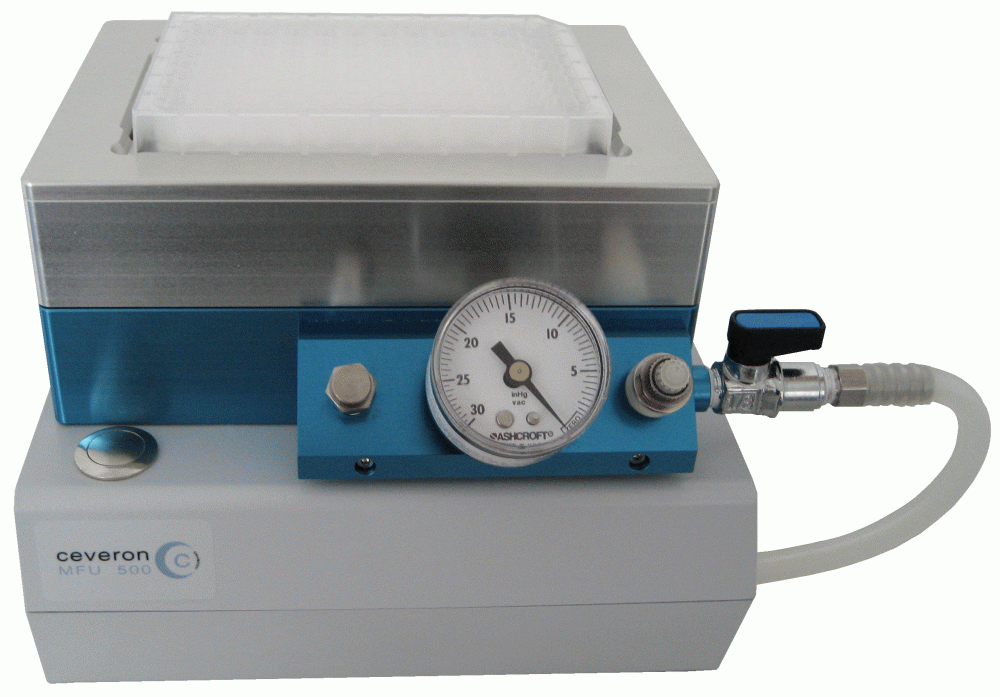 Standardize your Microparticles Experiments with Ceveron MFU 500
MFU 500 enables efficient and standardized removal of microparticles from platelet poor plasma in four simple steps. It is a small and compact system, and a cost efficient alternative to ultracentrifugation.