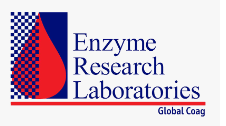 Nordic Diagnostica was established in 1991 with focus on Coagulation and Haemostatis products. Since then, we maintained that focus. We are continuously committed to deliver innovative products of excellent quality for life science researchers and diagnostic labs throughout the Nordic region.
Our suppliers are leading companies on the market. Our portfolio contains over 2500 products for pre-clinical and clinical coagulation. We have been serving Nordic coagulation researchers for over 25 years with the supreme products from a variety of manufacturers specialized in haemostasis and coagulation.
Are you interested in:
General Hemostasis
Trombophilia
Hemophilia
Fibrinolysis
Chromogenic and fluorogenic substrates
Inhibitors
Snake Venom Enzymes
Biochemicals
Deficient plasmas
Coagulation proteins
Antibodies
Immunoassays and reagents
Contact us at: info@nordicdiagnostica.com or + 46-31-212627 and we will help you find products that are the best fit for you.