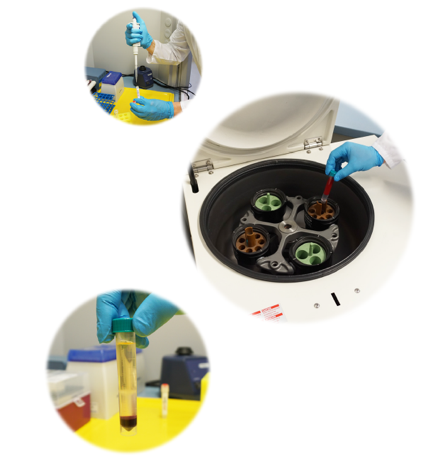 Negative cell isolation directly from whole blood
With our new method pluriSpin specific cells can easily be isolated from whole blood samples using a negative cell selection principle leaving your cells untouched and ready for further downstream applications.
In this method a cocktail of antibody with dual specificity against red blood cells and receptors on unwanted cells are added to a whole blood sample. After a incubation time of 20 minutes the mixture is poured in a tube containing gradient media (e.g ficol) and centrifugated. Unwanted cells are pulled down with the red blood cells and the remaining layer of cells (white blood cell layer) now only contains untouched cells of your choice.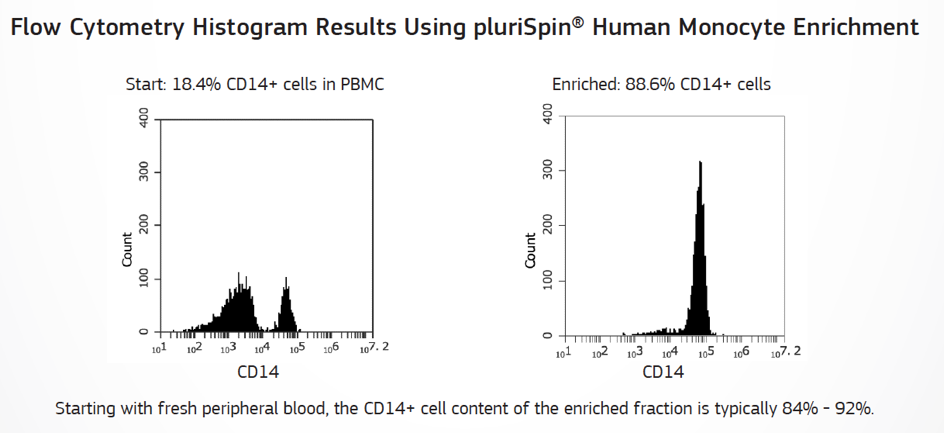 Availble Methods
pluriSpin® Human Monocyte Enrichment
pluriSpin® Human Monocyte Depletion
pluriSpin® Human T Cell Enrichment
pluriSpin® Human T Cell Depletion
pluriSpin® Human CD4⁺ T Cell Enrichment
pluriSpin® Human CD4⁺ T Cell Depletion
pluriSpin® Human CD8⁺ T Cell Enrichment
pluriSpin® Human CD8⁺ Cell Depletion
pluriSpin® Human NK Cell Enrichment
pluriSpin® Human NK Cell Depletion
pluriSpin® Human B Cell Enrichment
pluriSpin® Human CD19⁺ Cell Depletion
pluriSpin® Human Granulocyte Enrichment