Direct easy to use method with unique features
Any sample type can be used together with our antibody coated surface modified polystyrene beads called pluriBeads. These beads positively select cells during sample incubation of only 10 minutes. The incubated samples are then poured of filter with a pore range that is smaller than the beads thus inhibiting the bead and target cell from passing. In contrast to magnetic bead based methods, pluriBeads are larger than cells and can not be phagocytized by the target cells. The beads are available in two different sizes, 30 um (S-beads) and 60 um (M-beads), each with different cell binding capacity. The release of cells from the beads is made in physiological cell friendly conditions by carefully disrupting the linkage between the antibody and bead. This simple and straight forward process is gentle towards your cells and takes less than 30 minutes from start to finish.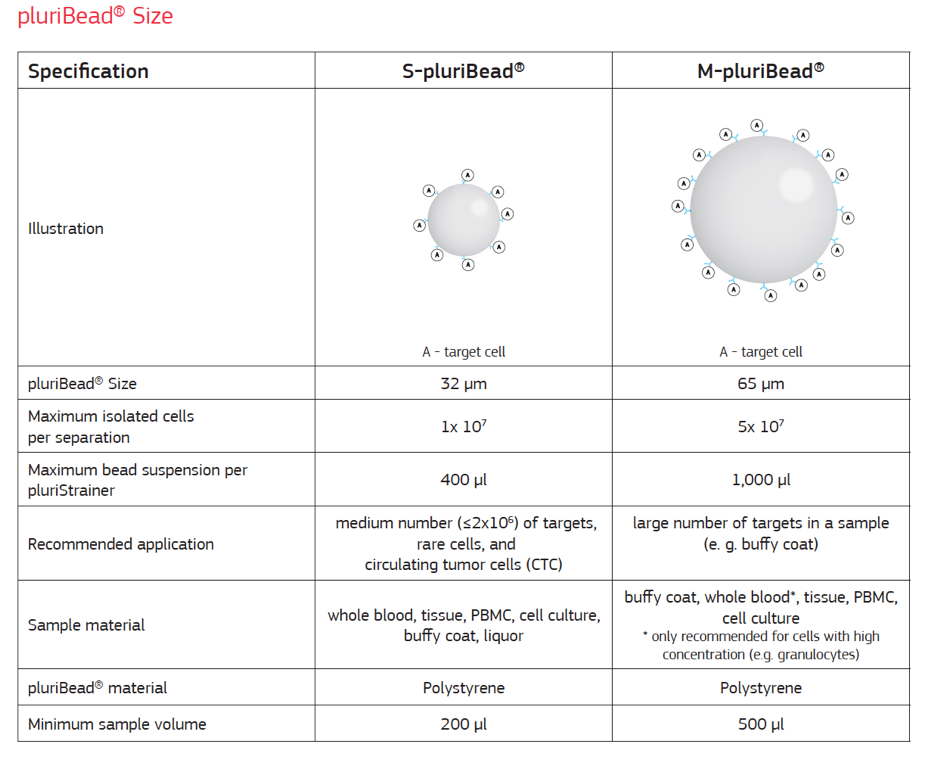 Universal Beads - flexible application for any sample type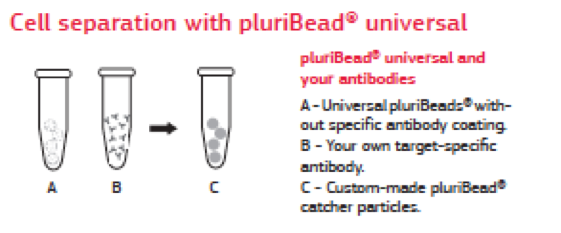 Our universal beads are coated with secondary antibodies which makes it possible to coat them with a primary antibody of your choice, allowing isolation of literally any cell type.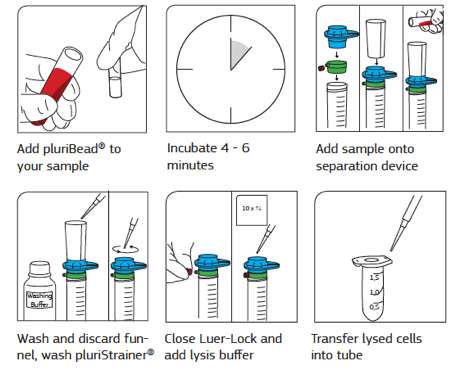 From sample to cell lysate of specific cells in under 10 minutes – streamline your RNA/DNA isolation with pluriBeads
The unique concept with beads and strainers allow you to lyse cells without uncoupling them from the beads. This feature allows end-users to streamline their isolation of RNA and DNA from target cells. By using a connector ring together with the strainers, cells can be lysed directly after incubation, saving time and leading to a more efficient RNA/DNA isolation protocol.