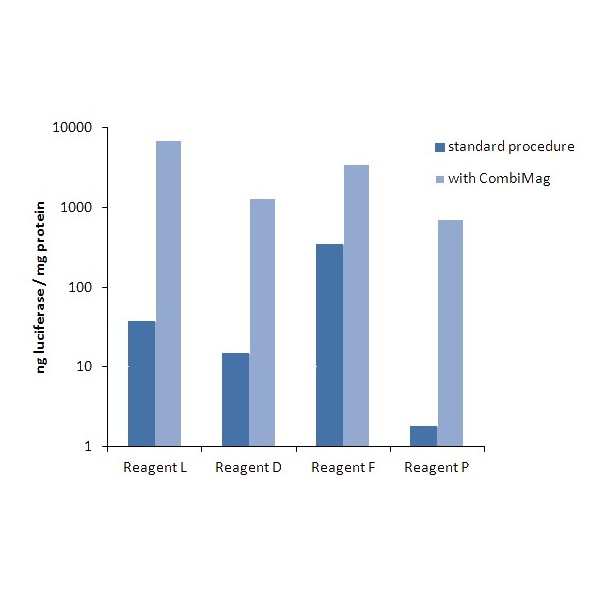 CombiMag – Enjoy the benefits with magnetic assisted transfection without (almost) any changes to you protocol
CombiMag is the perfect solution for anyone that would like to increase transfection efficiencies but are reluctant to change transfection protocol. In the CombiMag method biocompatible nano-magnetic particles with binding affinity for nucleic acids are added and combined with a transfection reagent of your choice.


Perfect for primary cells and hard-to-transfect cells
Increase any transfection reagent efficiency
Non toxic
Compatible with and without serum
Simple, rapid and easy-to-use
For all types of nucleic acids
Read more about the benefits of CombiMag and Magnetofection here.