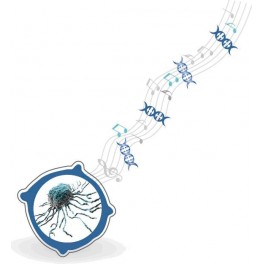 Stem cells are cell types that are know for being hard to transfect. Still the manipulation of the stem cell genome is an essential means in stem cell focused research. There are different reagents available depending on what type of construct that is used in the transfection process.

siRNA
Lullaby Stem has been optimized for high transfection rates of stem cells using siRNA or miRNA. This reagent is based on the TEE-technology which protects small RNA from extracellular degredation at the same time enabelling efficient passage over the cellular plasma membrane.

mRNA
mRNARmesFect Stem has specifically been designed for transfection of stem cells and a large variaty of primary cells. Transfection of mRNA instead of plasmid DNA has many advantages similar to what siRNA transfection can offer in knock-down experiments. In the mRNA based knock-in approach there is no need for nuclear uptake, protein expression from time of transfection is shorter and the expression is not dependent on promoters.

DNA
Dreamfect Stem has a unique design that allow large amount of DNA material to enter different cell types including MSC (Mesenchymal Stem Cells), AdSC (Adipose derived Stem Cells), AFSC (Amniotic Fluid Stem Cells), and KG1a (leukemic stem-like cells) as well as embryonic stem cells.