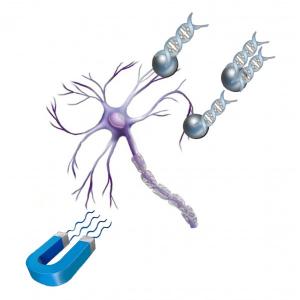 Brain cells such as neurons and microglial cells are well known to be difficult to transfect. Neurons divides slowly and grow adhesively on the bottom of a growth plate. To overcome this problem transfection can be utilized with the use of magnetofection where transfection complexes are loaded with nano-magnetic particles and pulled down with a magnet down to the proximity of cells grown on the bottom.
NeuroMag – Optimized method for neuron transfection
NeuroMag Transfection Reagent is the first dedicated Magnetofection™ transfection reagent for neurons from 1 DIV to 21 DIV. It has proven to be extremely efficient in transfecting a large variety of primary neurons such as cortical, hippocampal, dorsal root ganglion and motor neurons with all types of nucleic acids.
NeuroMag benefits
Great efficiency, ideal for primary neurons
Efficient from 1 DIV to 21 DIV
Non toxic and completely biodegradable: high transfected neurons viability
Ready-to-use, straightforward and rapid
For all types of nucleic acids
More information
Reference List
Testimonials:
"High transfection efficiency on primary dopaminergic neurons at 21 DIV.
"Underhill SM et al, Neuron. 2014
"Achieve up to 30% of transfection efficiency on primary cortical neurons.
"Wang R et al, Neurobiol Dis. 2014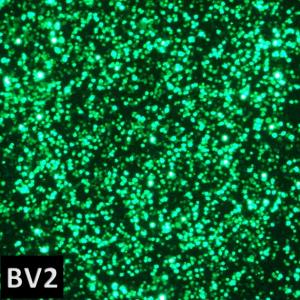 Glial-Mag – Improves transfection of Glial cells and is the only non-virus alternative available on the market
Glial-Mag is designed to reach optimal transfection efficiency with microglial cell lines and primary cells. Glial-Mag kit is the association of a specific magnetic nanoparticles formulation (Glial-Mag reagent), issued from our Magnetofection™ technology and a booster (Glial-Boost) designed to enhance transfection efficiency.
Glial-Mag benefits:
Highly efficient with microglial cell lines & primary cells
Low nucleic acid amount - minimized toxicity
High level of nucleic acid compaction
Easy and straightforward protocol
Compatible with any culture medium.