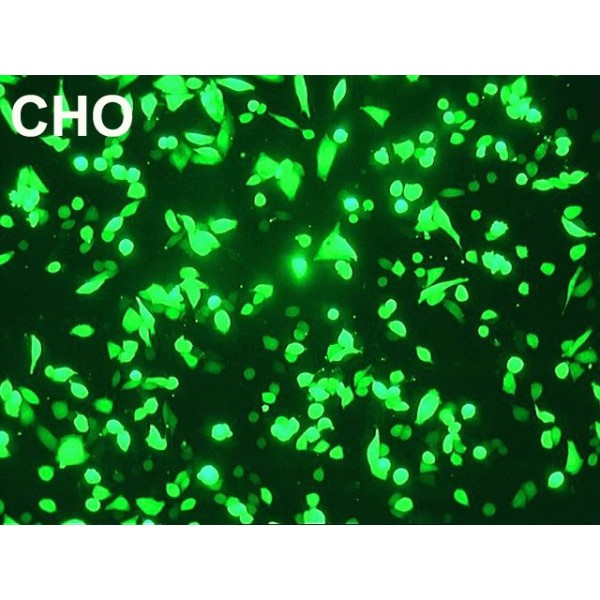 Dreamfect and Dreamfect Gold are our all purpose reagents and our recommended choice for regular plasmid transfection (for CRISPR-CAS9 construct read more here).This reagent is based on the TEE-technology, which is a hybrid reagent type that combines protection from endosomal degradation with excellent cellular uptake. Dreamfect can be used for any type of nucleic acid transfection and is well suited for reverse transfection in high throughput applications. Dreamfect Gold is an optimized reagent that allows larger uptake of nucleic acids with minimal interference of cellular mechanism resulting in superior protein expression levels.
OZ Bioscience has developed specially formulated reagent for common commercial cell lines.
VeroFect: Optimal reagent for Vero cells
HeLaFect: Lipid based reagent with high efficiencies in HeLa cells.
COSFect: TEE-based reagent specially developed for COS cell lines.
mRNA transfection offers multiple benefits compared to DNA transfection especially due to the fact that mRNA do not require nuclear uptake to function. mRNA can access Ribosomes directly thereby initiate protein expression much sooner following the initiation of transfection.
RmesFect™ is specifically designed for in vitro mRNA (dsRNA) transfection in a large variety of cells.