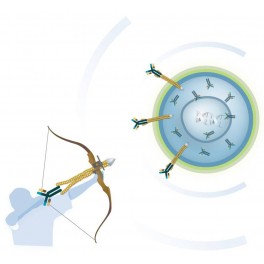 Transfection of protein and antibodies is a novel approach for studying protein interaction and function in in vitro cell models. Together with OZ bioscience we offer reagents that are specially design to support transfection with proteins and antibodies under non cell toxic conditions.
Pro-DeliverIN™ Transfection Reagent is an innovative reagent optimized for transfection with proteins.
Ab-DeliverIN™ Transfection Reagent is the first reagent dedicated to the intracellular delivery of fully functional antibodies.
Main Benefits:
Intracellular delivery of functionally active antibody and proteins
Highly efficient in many primary cells and cell lines
Serum compatible
Biodegradable and non toxic
Straightforward protocol and ready-to-use reagent